Blog by Peter Sgro
Here are four ways to cut down on costs when creating the home of your dreams.  

Investing in custom details and high-end finishes when renovating your home is certainly tempting. The price, on the other hand, may not be as enticing.
 

The good news is there are several ways to cut costs when renovating – no matter how big or small your design ideas may be. Here are a few suggestions:

USE CROWN MOULDING SPARINGLY

Crown moulding is a classic but expensive design feature. You don't need to add it to every room to create a luxurious look. Instead, focus on rooms where crown moulding will make a big visual impact, like your living or dining room.

INVEST IN STRATEGIC LIGHTING

Choose pricier, eye-catching fixtures to highlight one or two main areas of your home, like a chandelier in the entryway or a modern pendant light over the kitchen island. Opt for less-expensive fixtures elsewhere.

REMOVABLE CUSTOMIZATIONS

Accent walls are a fun way to personalize your home, but they're not always attractive to future buyers. Play with your style by using peel-and-stick wallpaper for cost-effective and removable customizations.

OPT FOR MID-RANGE CABINETRY

Quality and functionality are two features you don't want to cheap out on when it comes to kitchen cabinets. However, today's mid-range materials are quite comparable to the top-of-the-line options. The money you'll save is better spent on high-quality appliances that will elevate your kitchen's design.

P.S. Keep your cabinetry simple and modern. Picking trendy designs will eventually leave your kitchen looking dated.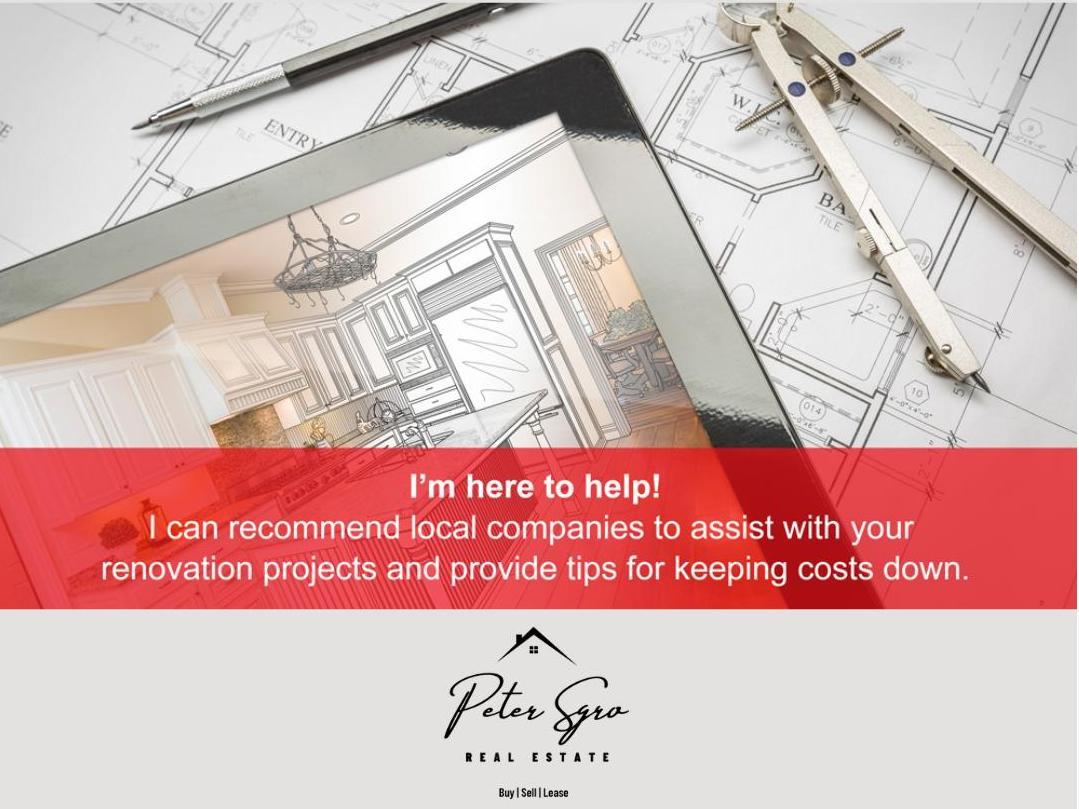 For my expert opinions on the local real estate market and more helpful tips for home buyers and sellers, message me anytime. I value your feedback and your input, so please feel free to comment on my blog posts.